Helene Barkin | CA Real Estate | Bay Area
Slideshow
"We should attempt to bring nature, houses and human beings together in a higher unity."
Ludwig Mies van der Rohe
"Architecture should elicit emotion, foster introspection, and make the physical realm sublime."
Helene Barkin
"Architecture is about wellbeing. It's about shelter, but it's also about pleasure."
Zaha Hadid
"All fine architectural values are human values, else not valuable."
Frank Lloyd Wright
"Architecture should speak of its time and place, but yearn for timelessness."
Frank Gehry
"I am both a listener and a guide.
Your desires coupled with my knowledge and passion will lead us to your dream home."
Helene Barkin
"The home should be the treasure chest of living."
Le Corbusier
"A proper building grows naturally, logically, and poetically out of all its conditions."
Louis H. Sullivan
"Whatever good things we build end up building us."
Julia Morgan
"So much of what makes a room great is how you enter and circulate through it, how it addresses the body."
Annabelle Selldorf
"When you find your home, you find yourself."
Ludwig Mies van der Rohe
"Your home is a container, a sculpture. The humans who live there are the substance and the heart."
Helene Barkin
About Helene
About
Broad Vision and Laser-Beam Focus
As your agent, you are inviting me into your life at a time of great change as you undertake an enormous financial transaction. Every such experience has its unique circumstances, and each buyer and seller has their own set of expectations and emotions. My approach, refined through extensive experience, is one of diligence and engagement, and hinges on a total commitment to your goals to ensure a successful outcome. My clients know that by working with me, they will have peace of mind through a whirlwind process.
My unwavering commitment to achieve the best results encompasses in-depth knowledge balanced with sensitivity, keen judgment and a generous dash of humor. I listen closely to my clients, and also to the street. I continually reassess the neighborhood, the community, and the marketplace at your precise moment in time and in the context of your specific needs and wishes. My training as a psychotherapist, coupled with my background in interior design, further enrich my approach and my practice.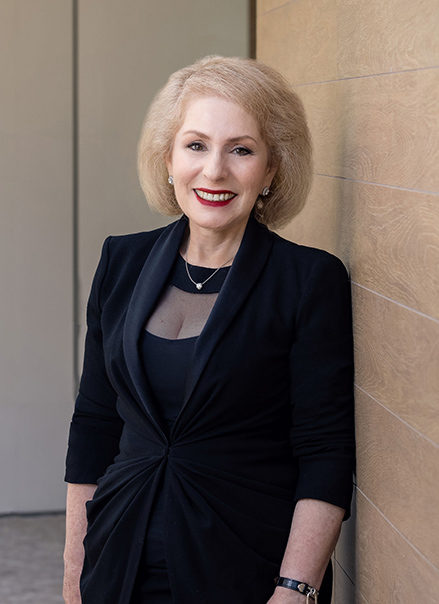 Proven Successes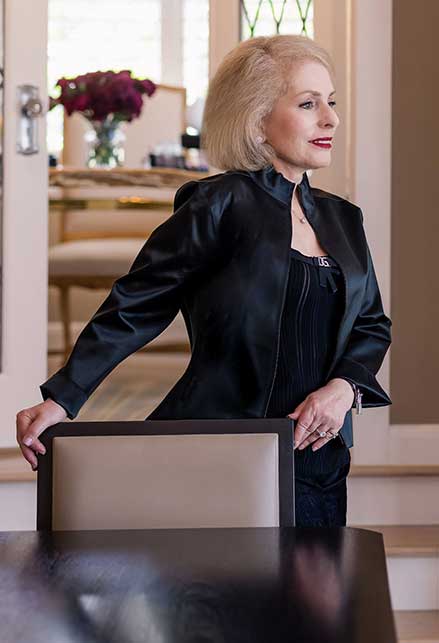 "I'm endlessly amazed with her patience and willingness to go above and beyond for her clients, and I can't thank her enough for the amount of work and energy that she puts into it every single time."
Helene Barkin is one of the most delightfully tenacious real estate agents I have ever met. She has now helped me through multiple sales, the most recent being the longest and most difficult, simply due to circumstances of today's market.
Calvaleigh
"In all our real estate experiences, only you have been the broker I felt we could trust. Our whole family is richer (by richer, I mean depth of experience, but both meanings apply!) for your presence in our lives."
While we have made the decision to leave Berkeley, there are people who have been very important to us here, and you are among them.
When I was a younger woman, I never expected to be involved in the many property purchases and sales that we have been over the years – both in the Napa Valley and in the East Bay. In all our real estate experiences, only you have been the broker I felt we could trust.
Celia
"We wake up every morning in one of the most beautiful homes in the Bay Area. Thank you from the bottom of our hearts!"
We have known Helene for over 12 years. Helene helped us buying our first home 10 years ago and recently she helped us selling the old home and buying the place of our dreams. It is very hard for us to write this testimonial for two reasons.
The first reason is that on Helene's website everything has been said by other clients and everything is true. It is true that she is thorough, savvy, and forward-thinking. It is true that her timeless work ethic and her dedication is exceptional. It is true that you can totally trust her and that her expertise and charm will help you getting what you desire.
Francesco & Maryan
"Helene has in-depth knowledge and extensive experience in the nuances of the real estate market."
It is a pleasure to spread the word about our wonderful experience with Helene Barkin for selling our home in Oakland Hills. Ms. Barkin was recommended to us by our trusted realtor in Tucson, AZ, as a highly-rated agent certified to represent luxury real estate in the Bay Area.
Hassan & Haleh
"You are a miracle worker!"
Well, I guess it's over for the time being! I am going to miss our many-times-a-day phone and email exchanges. These last couple of months have been busy, at times frustrating, but ultimately very, very successful. I think we did very well. All three properties are good choices and will likely be good long term investments.
Kent
"You were a great teammate: always available, always reliable, always compassionate."
We were so fortunate to have met you 12 years ago when you were the seller's agent for the house we bought. When the time came to sell, you were our only choice and you did not disappoint. You handled everything so competently and efficiently, you just took my breath away. On day one you laid out everything so clearly that we were able to plan an agenda. You came equipped with many sources from which we could choose: stagers, window washers, movers, inspectors, plumbers…your years of experience paid off in a big way for us.
Cali & Roger
"When it comes to buying & selling any home, Helene ranks many notches above the very best."
In this world of constant competition, Helene's many loyal clients would agree with me that when it comes to buying and selling any home, Helene ranks many notches above the very best. I cannot recommend her enough and count myself very fortunate to know her. I am a very appreciative client – I credit Helene for the achievement of setting a record for having sold my home for the highest price per square foot in the Berkeley/Oakland hills.
Charles
Architect
"Her knowledge & professional manner places her at the absolute top."
Helene was unwavering in her strategy, and was confident we were priced at the top margin. Her knowledge and professional manner, as well as her charming personality, places her at the absolute top.
Richard
"All of the outcomes would not have been as successful without the level of involvement, care, intensity and prowess that Helene brings to every transaction, and to every person she works with."
We have now bought and sold three homes with Helene Barkin, a total of 6 transactions. Working with Helene is a pleasure! She is thorough, savvy, and forward-thinking. Helene most recently represented us in selling our home of 15 years, and it was a labor of love. Even in a strong market, there is always a range of potential outcomes, yet when our offers came in — considerably over the asking price — we were over the moon. Throughout the process, Helene was patient and understanding when we were nervous, she advised us on every detail as we got the house ready, and she prepared wonderfully creative marketing materials.
Kate & Barry
"Whether buyer or selling, Helene Barkin will get you where you want to go with the best strategy for closing a deal."
When my wife and I were looking for a real estate agent, we wanted someone who was knowledgeable, communicative, calm, and had good insights on the market and on the best strategy for closing a deal. And we found that and more with Helene Barkin. She is excellent at both buying and selling, which isn't always the case.
Reed & Rissa
"We will always be indebted to Helene."
We are sure that without Helene as our agent, we would never have gotten our dream home. We will always be indebted to Helene for finding it and making the deal possible.
That is part of the magic of a good realtor — having the right network, keeping a keen eye out, and knowing your clients. Helene brings all of this to the table.
Helene never promises more than she can deliver. That said, she delivers a lot.
Barry & Catherine
"Your grace, humor and spirit were infectious throughout the process!"
Helene, I want to extend my sincere gratitude and thanks for your expertise and guidance in the recent purchase of our home. From the moment I contacted you last summer, you sprung into action, fully placing yourself "in our shoes" as to the complexity of a cross-country move. You quickly met with us, educated us on the key differences between purchasing a home in California versus Massachusetts, and oriented us to focus areas of search based on our criteria. That initial process gave us tremendous ease and comfort knowing we were in caring and professional hands.
Karl & Arabella
"Helene's marketing skills are unsurpassed."
Helene has specialized in expertly handling the sales and listings of many prestigious properties. Her marketing skills are unsurpassed. Additionally, the clients have the distinct sense that they are getting the most personal real estate service available. Simply put, her clients are completely impressed.
Michael
"She is a very special human — an excellent communicator, honest, kind and always 100% professional."
When we moved to Oakland 5 years ago, we were overwhelmed with the idea of buying a house and from the moment we met Helene, we knew we were in good hands. In that time, we must have looked at 30 houses and after many conversations with Helene we finally found our dream home and I truly believe that I would not be in this particular, perfect-for-me (and our family) home without her. She is way more than your average realtor and defies all stereotypes so many have of those in the business of selling homes.
Amy & Micah
"I never questioned her judgment once."
Helene helped my husband and I buy a house when the market was going crazy. She is an extremely experienced and professional agent. She is a gifted writer and tough negotiator, getting right down to the point and providing analyses that helped us make decisions we felt comfortable with. I never questioned her judgment once.
Carina
"We could not be more satisfied!"
I'll never forget the moment that Helene called me at work in the middle of her broker's tour and told me that she'd found our house in Oakland's Glenview District. Since she understood from the beginning exactly what we were looking for, she turned out to be absolutely right.
The next step was helping us to put together a winning offer at the lowest possible (winning) price, and she exhibited mastery at that too. During the repair and escrow process, she was able to negotiate a substantial reduction in the contract price.
Daniel & Andrea
"Helene expertly guides you through the maze to a real estate triumph."
Helene is a brilliant woman with steely nerves and an unwavering focus on her client's success. By contrast, the times when we have cooperated on real estate transactions have been a pure joy. Helene never procrastinates and always anticipates a solution to the next obstacle.
John
"The number of offers for our home was off the charts, thanks to Helene's expert marketing skills."
We found our dream with Helene! After going back & forth for 2 years between a remodel and buying a larger home, we decided to sell and find an agent for the purchase of a home that better suited our needs. How lucky we were to find Helene Barkin to represent us, both with the sale and the new purchase. We had heard of her many years of experience, skills, and successes but we never expected such a dynamo.
Janet & Joan
"She is remarkable in the field."
I was seldom available, due to a busy schedule. Helene worked with great commitment, creativity and humor to help me accomplish my goals, one of which was to sell at a certain price. She was able to realize my desire to work collaboratively with her, and she initiated a plan that proved to be extremely successful.
Louise
"A superb multi-tasker."
Helene has an ability to be both a floodlight and a spotlight. She connects through many portals — cell phone, computer, multiple ways. When she needs to focus she is laser beam. Helene also loves being a floodlight — showing the big picture. She is a superb multi-tasker. She has lots of bandwidth.
Jo
"Helene has wisdom, integrity & skill."
From the start, Helene took a personal interest in meeting our needs. Due directly to her ethics, energy and drive, everything about this challenging process was as easy and successful as possible. We cannot compliment her enough for her wisdom, integrity and skill in the field.
Michael & Charlene
"Helene stood out to me."
I am a real estate attorney, and work with brokers regularly. Helene stood out to me as someone who was highly professional, reliable, compulsive about detail, and made my job as easy as it could possibly be due to her proficiency.
Adam
"Her meticulous work was awesome!"
In just one meeting, she gained our confidence. We truly felt the power of working with a superb "buyer's agent," and we are grateful to Helene for investing herself fully in our house-buying experience. Her meticulous work was awesome, even by research scientist standards.
Mark & Isabelle
"We always had the impression Helene was putting our interests first."
Helene demonstrated the highest level of professional integrity. Not once did we sense the kind of pushy salesmanship we'd experienced with other agents. We always had the impression she was putting our interests first. Helene should teach a course on the finer points of client-agent relations. She is truly one of a kind.
Mark & Amy
"She is a professional, and a star!"
Helene is absolutely marvelous. She's reliable, prompt, enthusiastic, frank, supportive, well respected and incredibly knowledgeable. She is a professional, and a star!
Scott & Deidre
"Helene was remarkable in her focus on our objectives."
She grasped our preferences immediately, and was remarkable in her focus on our objectives. Helene also helped us think creatively about how to accomplish our goals, and her sense of timing was perfect. The search for a home can be a frustrating one, but our relationship with Helene made it both enjoyable and satisfying.
Aron & Berit
"Helene has outstanding organizational acumen."
Her outstanding organizational acumen, strong work ethic and superior negotiating skills were instrumental to our success.
John
"She is a consummate professional."
Helene is an expert. She brings years of experience and a depth of knowledge to each and every step of the process — determining a listing process, forming a marketing plan, negotiating with potential buyers, and even navigating the challenges of the real estate market during a down economy. She is a consummate professional.
Florence & Frank
"Helene is terrific."
Helene did an excellent job of handling the hundreds of details associated with closing two real estate transactions. She stays right on top of all the paperwork and makes sure that everything is done correctly. As two lawyers who care about details, we really appreciate her conscientiousness. In sum, Helene is terrific.
Samantha & Ira
"We will give her name to anyone who asks — and plenty of people who don't!"
To say that we are extremely pleased with the results would be a tremendous understatement. There is no doubt that those results are attributable to the efforts and guidance that Helene gave us. Bottom line is that she worked tirelessly at making the house "hot." We will certainly give her name to anyone who asks – and plenty of people who don't.
Linda, Donna & Anthony
"It was a real pleasure to have Helene represent our property."
Helene's amazing focus, energy, sense of urgency, market knowledge, client care and personalized touch coupled with her experience, timely communication and incredible follow-through made it a real pleasure to have her represent our property.
Ron
"I do not believe there is a finer agent."
Her word is everything and can be counted on. I do not believe there is a finer agent to represent either buyers or sellers in any price range. Her reputation working with buyers looking for a grand estate in the high-end market is matched in intensity and effort by her work with buyers who can afford less.
Frank
"I feel so blessed to have had Ms. Barkin in my corner."
I met Helene Barkin serendipitously, like all great finds. My immediate impression was that she was, in a word, prodigious. Her depth in understanding and de-mystifying the East Bay housing market comes from years of sage experience, and she exudes that confidence in her skills. Her uncanny ability to read the emotional and cultural map of her client — who was unlike her in many ways — made her absolutely priceless to my journey.
JoAnne
"She has an uncanny ability to make you feel like you are her only client."
She is tireless in her handling of minute detail, she's a terrific communicator, and she has an uncanny ability to make you feel like you are her only client. In a gentle, patient manner, Helene guided us through all travails.
MaryAnn & Luis
"We rely without question on her professional opinions."
I can't think of any other agent in Berkeley who could have obtained the same extraordinary result as Helene. We rely without question on her professional opinions. The friends we referred to her have shared with us their own enthusiasm and appreciation for her work. Anyone in need of a listing or buying agent would be blessed to engage her.
James & Rhonda
"Helene went above & beyond."
Helene demonstrated sensitivity, flexibility and patience. She also went above and beyond, under some extenuating circumstances, remaining involved even after her work had technically been completed.
Todd
"Her foresight, smart analysis & fair assessment made it clear she was the right choice to represent us."
Helene's foresight, smart analysis and fair assessment of the value of my family's home made it clear to us that she was the right choice to represent us as a realtor. She used dynamite professionalism, business savvy and detailed planning skills to a degree I have never seen in a realtor — more even than exhibited by many senior managers I've dealt with in my 25 years in a professional arena.
Jeffrey
"Be careful what you wish for with Helene – because you'll get it."
Helene is great at explaining and masterminding negotiations. She manages to make everyone come out a winner. Her level of service and professionalism extends to everything she does, and she handles it all personally.
I am extremely particular, and wanted to be sure that when my home hit the market, it would look spectacular. Helene's support people were so responsive and detail-oriented — all the work was done at a fair price, promptly and superbly.
Rich
"She's in another league of professionalism, expertise, market savviness and hustle."
Helene made our dreams come true. Truly! We know we wouldn't be here today were it not for her exceptional talent, timeless work ethic and her dedication to her clients. From beginning to end, she made the home buying experience as seamless as possible and went out of her way to educate us on everything from the market, to negotiating tactics, to important 'watch outs with older homes.' We felt like we had the best champion throughout the process and when it was go-time on a very tough negotiation, she delivered big time and we now own the house of our dreams. I know from other people we've talked to that Helene truly goes above and beyond what other agents do.
Ashley & Colin
"Her combination of expertise, wisdom and charm will get you the exact outcome you want … or an even better one!"
The housing market is so intense right now so there is a really broad range of prices at which your home can sell. Helene is someone I was able to trust implicitly throughout the process of selling our home. She had us make the exact right investments in staging and preparing the house for sale that resulted in our being beyond thrilled with the ultimate sale price which was well above what we had anticipated. You could not possibly choose a better agent to work with to list your home. Her combination of expertise, wisdom and charm will get you the exact outcome you want … or an even better one!
Micah
"Go with Helene and you'll be amazed — the outcome on every level surpasses all expectations."
We have known Helene Barkin for 7 years now. She waited patiently while we took our time to find the right home and when we were, we went through that deal like a hot knife through butter thanks to Helene's expertise, attention to detail and way with people. Helene was instrumental in helping us buy our dream house in the middle of the pandemic! and then subsequently helped us sell another property during such a challenging time.
Amy
"She was level-headed and calm during a late-night high-pressure negotiation, and we believe her relationships & reputation were a critical reason we won out over other offers."
More than just her deep knowledge of the real estate market, diligence process, contractual nuances, and negotiations tactics — she knows people!
Helene recently ushered us through the stressful process that is buying a house in the bay area. Helene is balanced and extremely experienced but most of all, she listens, learns, and adapts as our needs and wants evolved. It seemed like she was able to intuit our needs and preferences before we even realized them ourselves! She operated with the utmost patience and without skipping a beat as we navigated inventory and changed our minds about our priorities many times.
Joshua & Lindsay
"I have never been as impressed with any other realtor."
Thank you for your beautiful and thoughtful representation of our home. Please know that I have never been as impressed with any realtor's knowledge, taste, dedication, and marketing strategy. I am truly blown away and appreciate your expertise.
Hassan & Haleh
"Helene had us completely covered for all possible complications."
Helene was great! Helene orchestrated the entire process of selling our property with grace and finesse. Even when gingerly prodded to complete yet another form, we always enjoyed our palaver. Helene gave every aspect of our sale equal weight, from the price to what time of day presented the most optimal, natural light for photos. Helene worked great with all inspectors, stagers, title companies, banks, agents, neighbors and us.
Robert & Julia
"Helene helped us sell our home, and find a new one in record time. We will forever be grateful."
Helene helped us to sell our home and find a new one in record time and we will forever be grateful for her professionalism, skill, and friendship. Helene guided us through the steps of preparing our home for sale and did an incredible job of negotiating its sale at the price we were looking for. We are so excited to already be in our beautiful new home and we know that getting this home so quickly was a miracle that she worked for us!
Rebecca & Cyril
"Helene has a keen and artistic eye, is passionate about helping her clients and delivering high quality service. We found our dream home and she was able to expertly facilitate its successful purchase with multiple offers."
We have had the good fortune of working with Helene Barkin over the last year to both buy a new home and sell our former one. In the beginning of our process, we knew we wanted more space but weren't sure about exactly where or what kind of home would best fit our needs. Helene did an excellent job of discerning the difference between what we said we wanted with what we actually responded to in-person (and ultimately ended up with!). She always listens first before offering her opinion.
Sarah & Boris
"She calls the shots really honestly. Helene is spot-on!"
We weren't actually looking to buy, but suddenly there we were — standing in a fabulous house in the ideal neighborhood. Taking a brisk walk through the Claremont Hills on a Sunday afternoon brought us here. We had wanted to move closer to things that interested us culturally.
Terri & Debbi
"We were really impressed with Helene's deep knowledge and finger on the pulse!"
We were immediately impressed with her deep knowledge of the market for homes in Berkeley, Oakland and Piedmont. Through her network with others in the industry, we were able to see a number of homes before they were publicly listed.
George & Judy
"We give Helene Barkin our highest recommendation and will endlessly be grateful to her."
My husband and I are in the process of selling our former home in Berkeley after having recently moved to our new Orinda home. Our realtor is Helene Barkin, who is the same realtor that originally helped my husband purchase our Berkeley house and helped his son purchase his first home in Albany, Ca.
Eloise & Marke
My Track Record
Expansive Networks
Videos