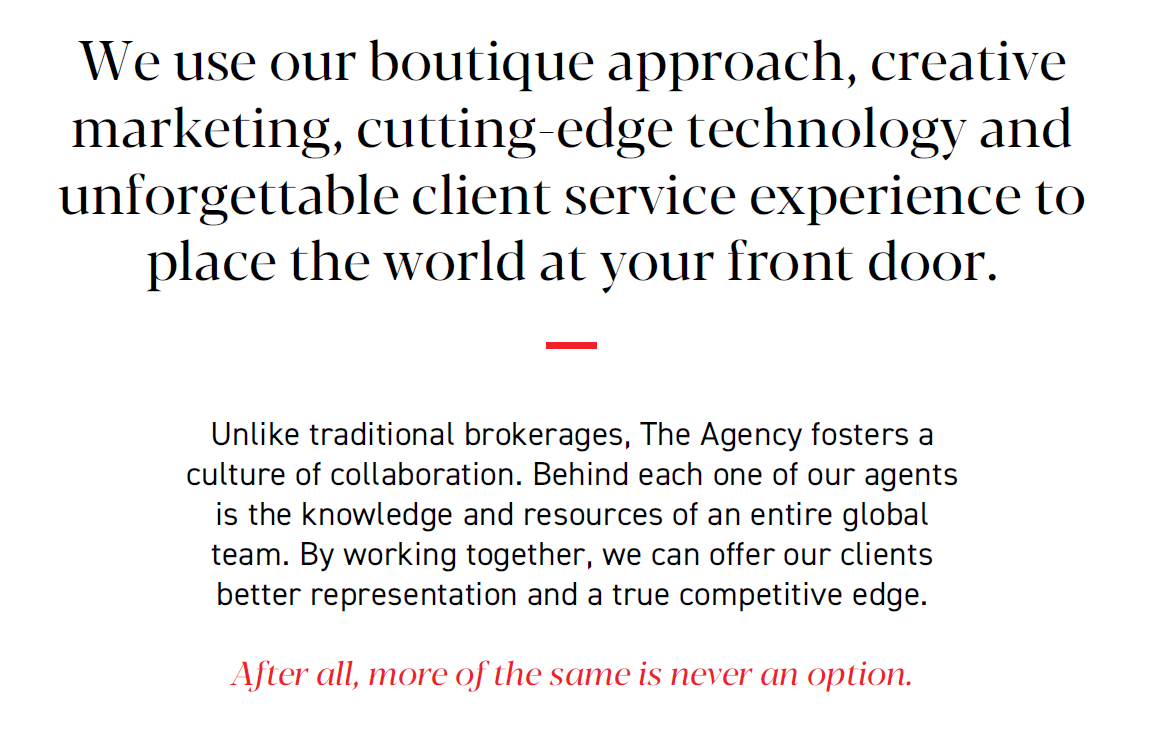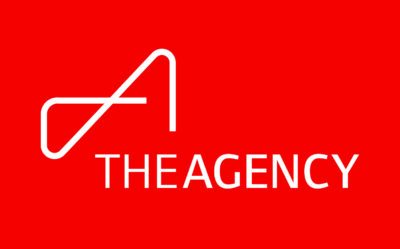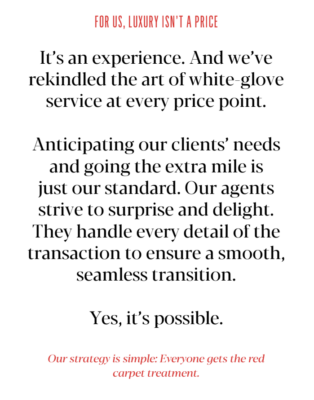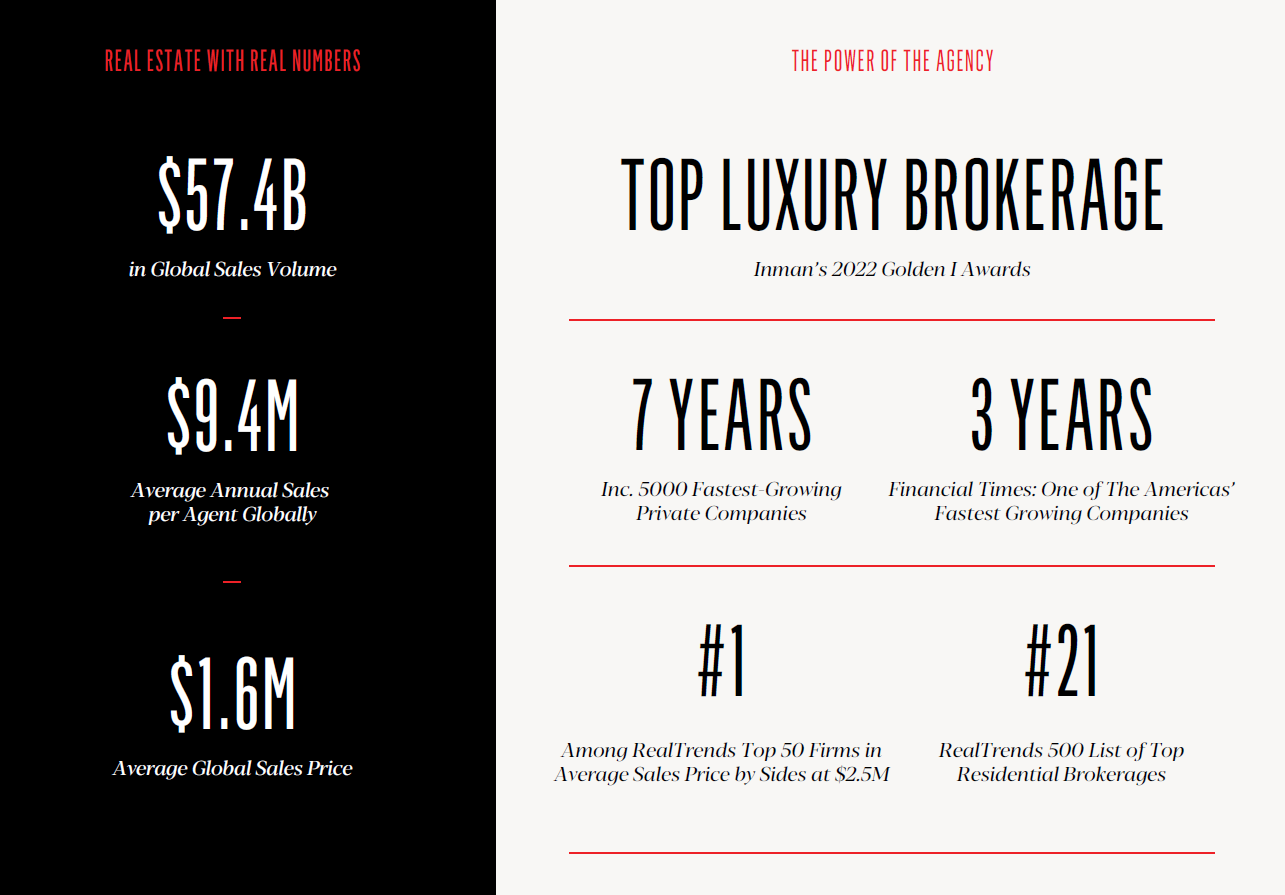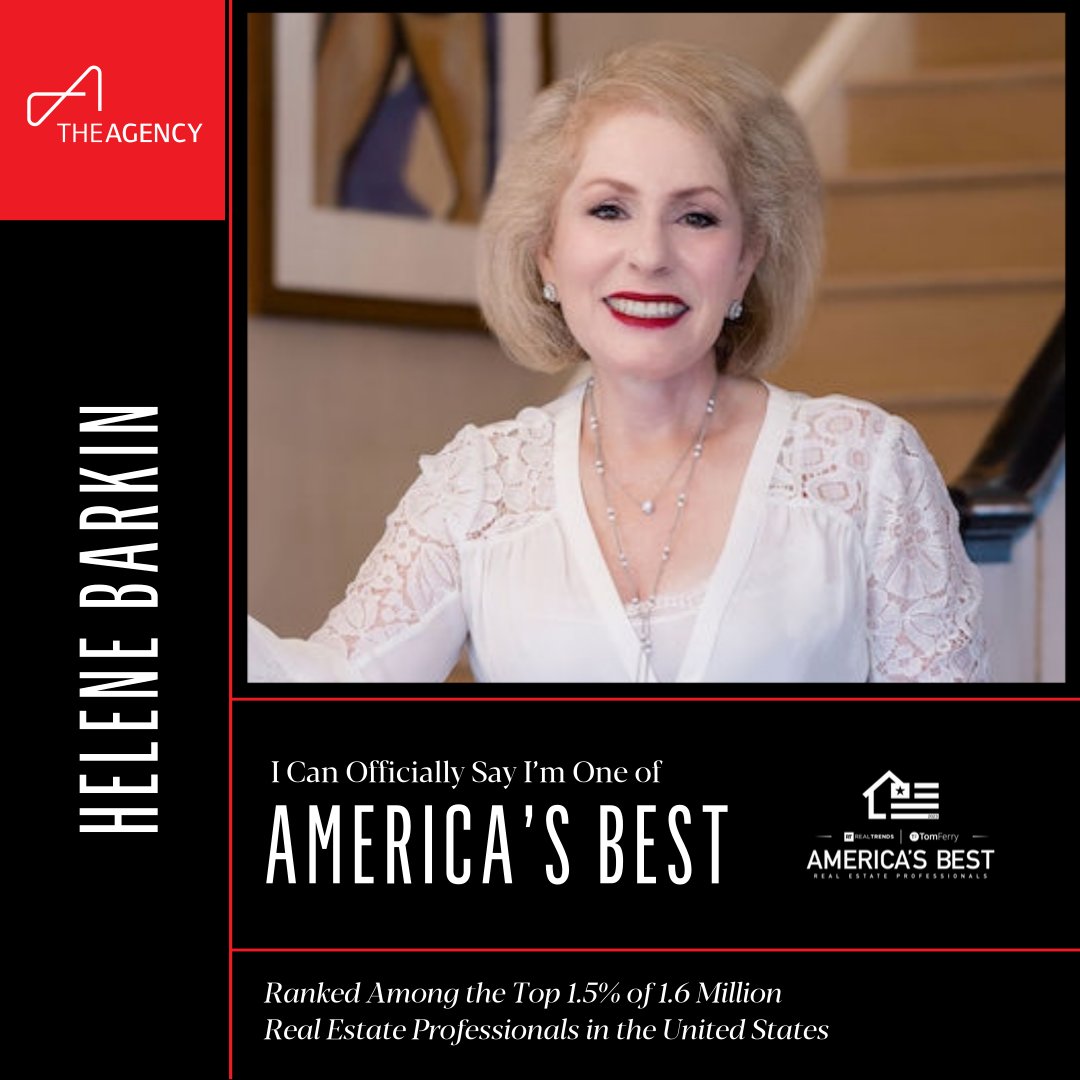 National and Global Advertising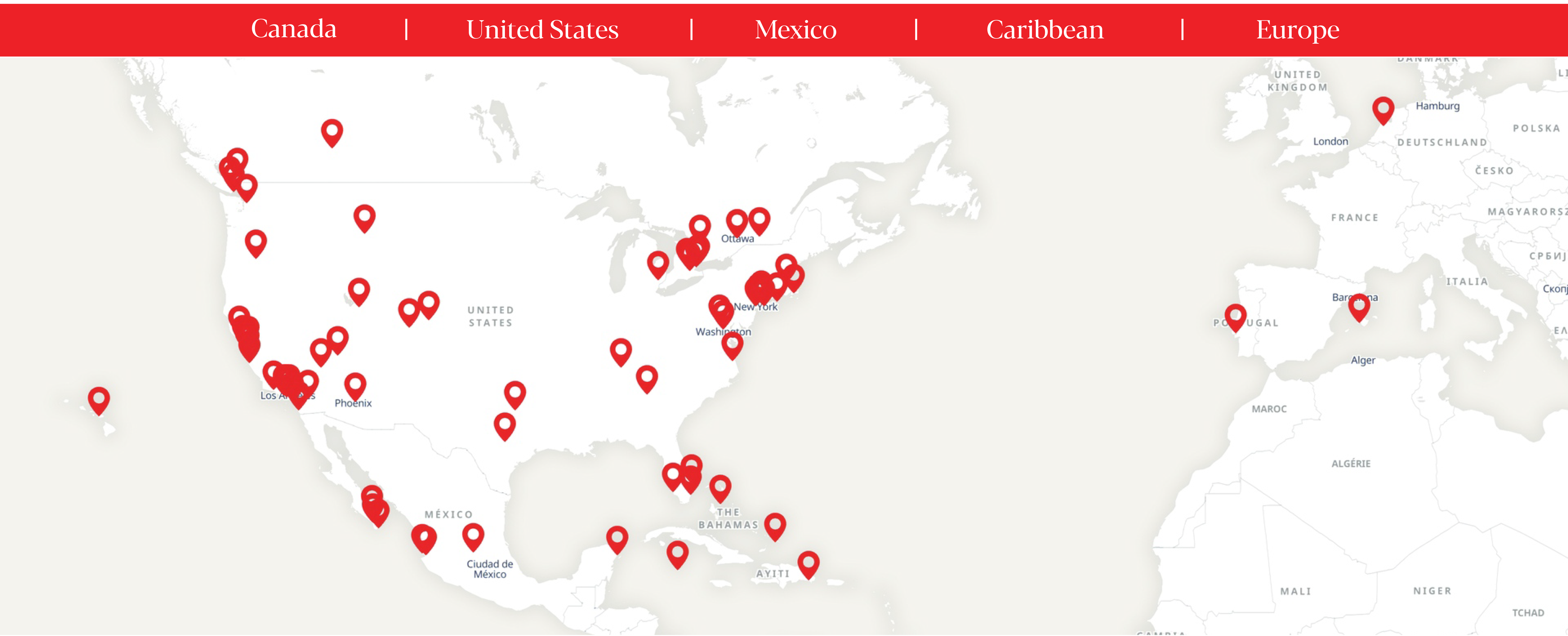 Instantaneously reach millions of potential international buyers on a vast network of trusted sites.
1,500+ Agents
80Offices | 1 Community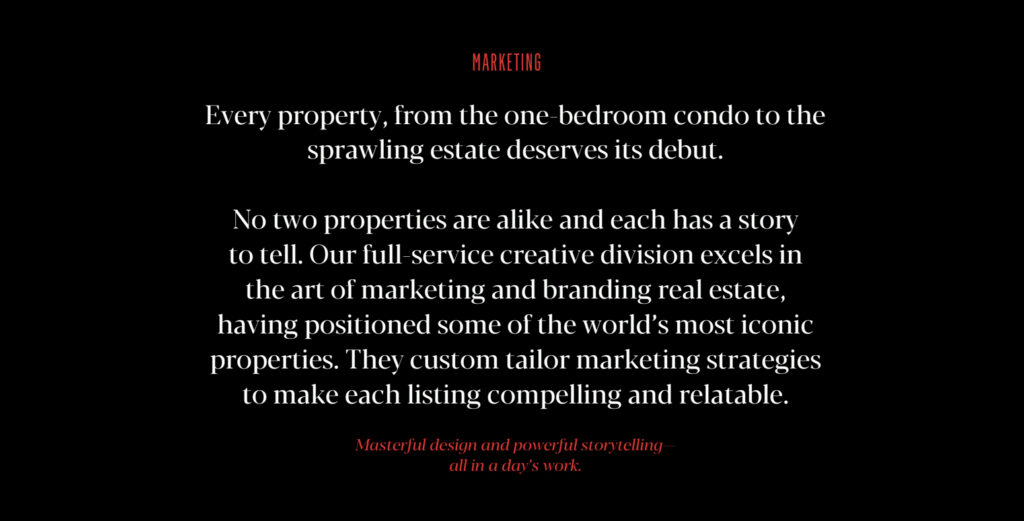 The Agency Social Media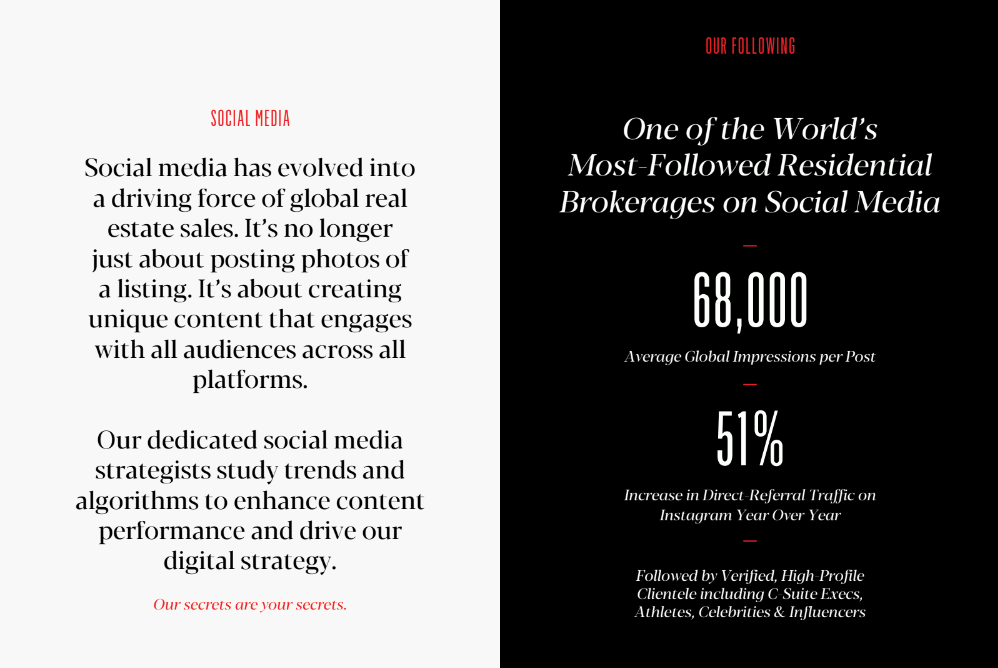 Fully-integrated CRM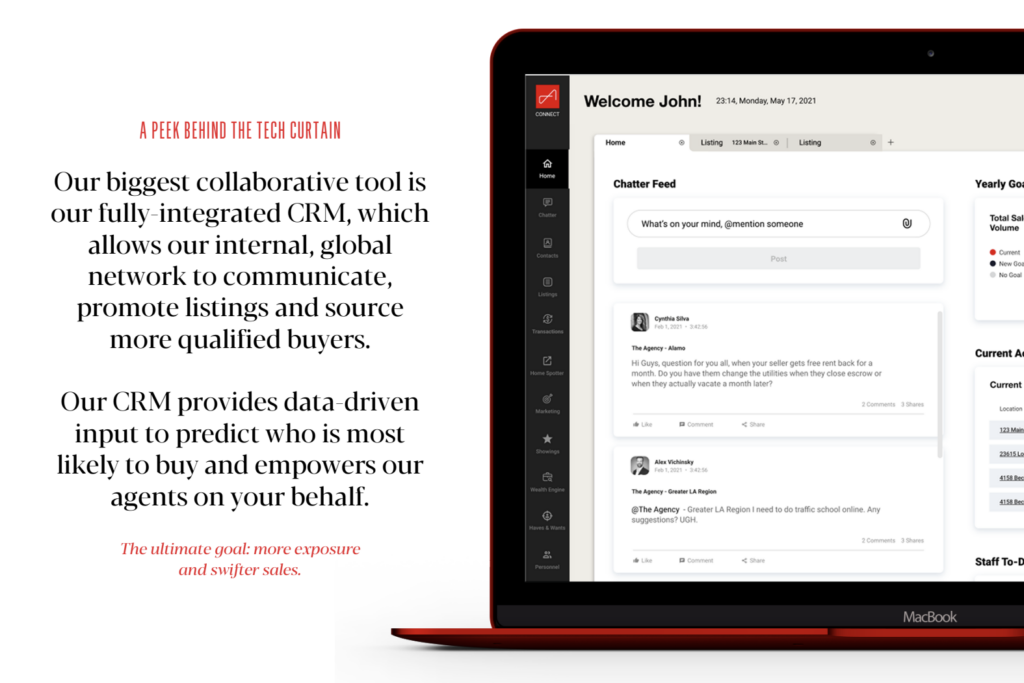 Public Relations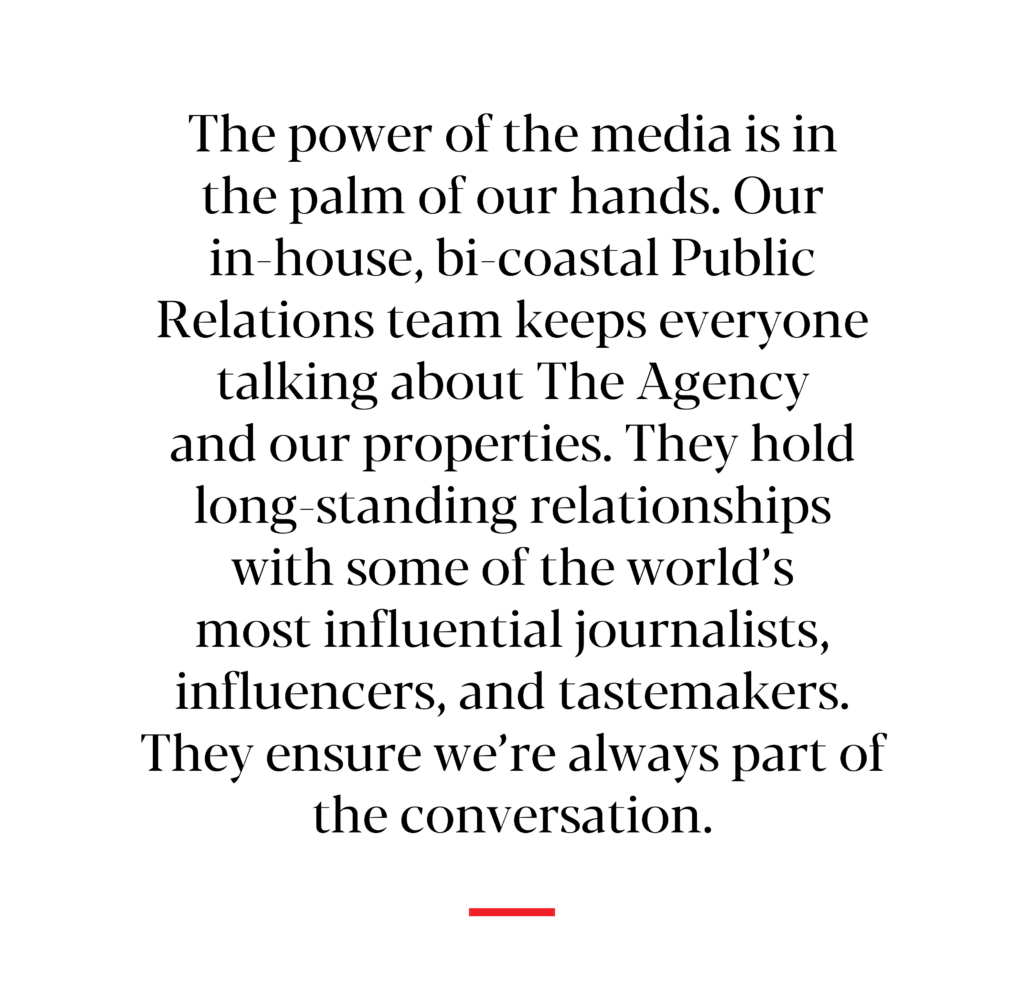 TheAgencyRE.com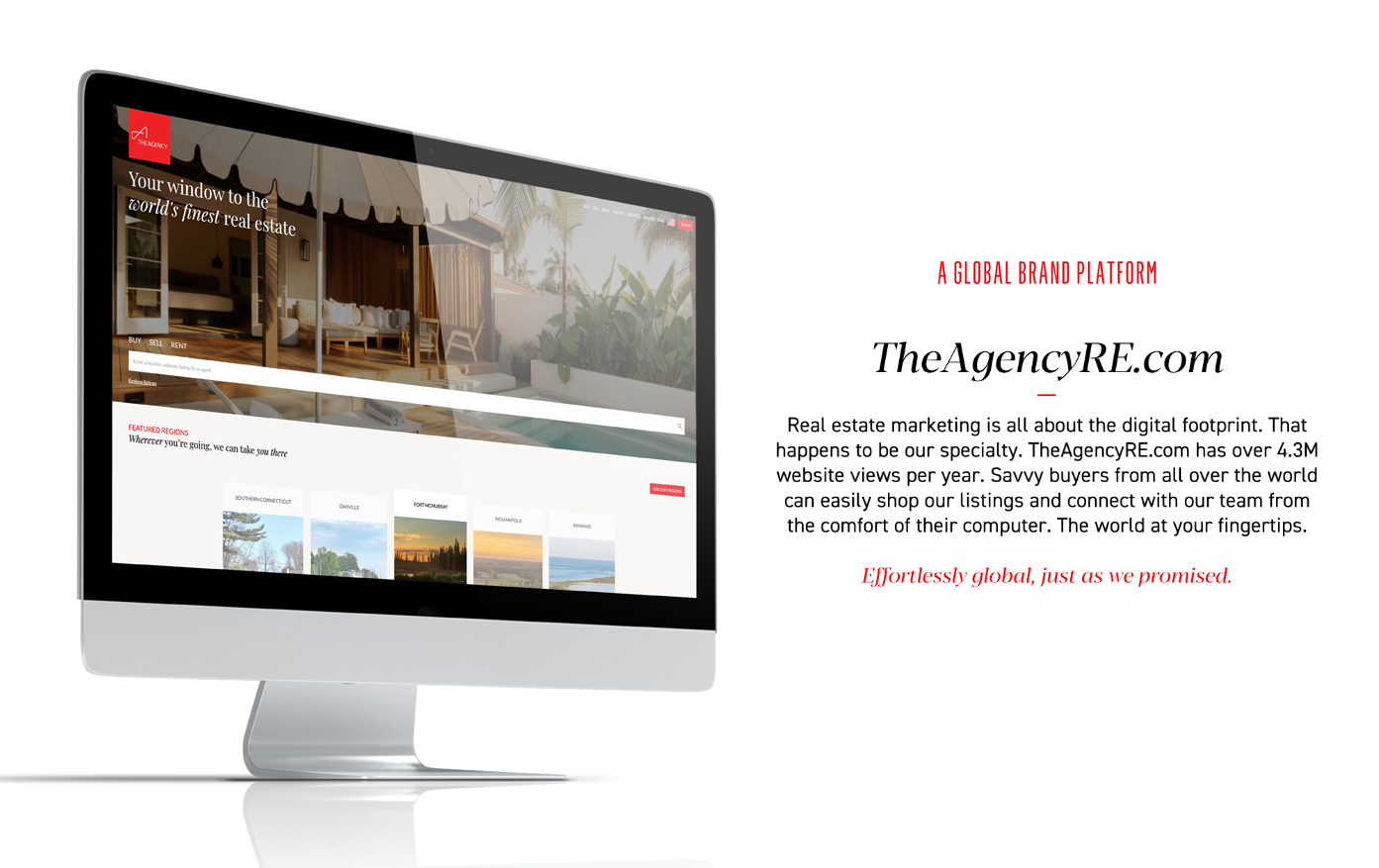 Direct access to exclusively listed properties within the platform and the potential ability to see and purchase a property prior to a full release to the public. This targeted outreach creates a far reaching opportunity for both buyers and sellers.
The Agency Elevate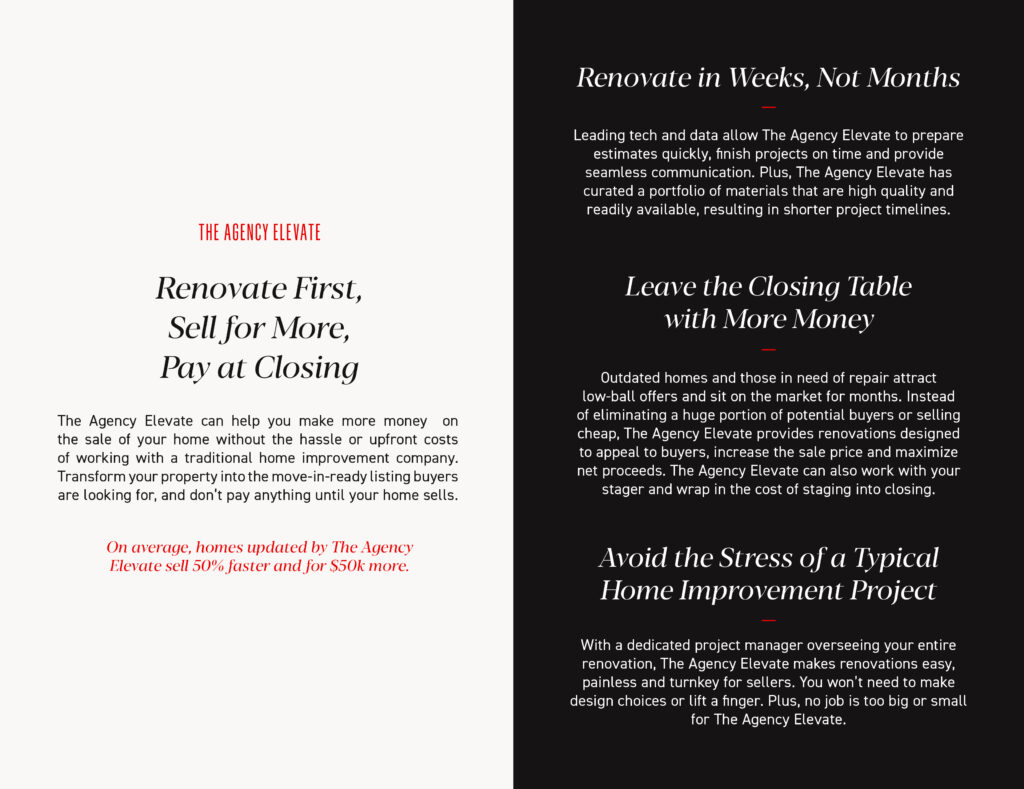 Note: This program is for select service areas.