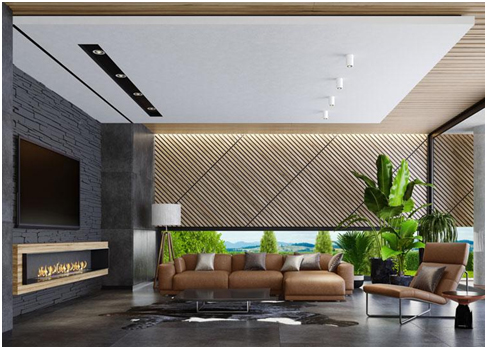 Last year we observed a shifting of preferences within the luxury segment of real estate that is predicted to continue throughout 2020. Here are 4 of the exciting new trends, according to the North American Luxury Market Report.
There has been a notable geographical shift among luxury homebuyers in general from major cities to new markets in less populated, less expensive regions; from major cosmopolitan areas to destinations that have long been overlooked and undervalued, increasing the attention and, therefore, the desirability of purchasing or building homes in these communities.

TAffluent millennials across the country have been investing in luxury properties as a step toward expanding personal wealth. The trend among this demographic is also to embrace lesser-known communities outside central metropolitan areas, where new business blooms to accommodate them. At the same time, increased life expectancy means Baby Boomers are confidently selling suburban properties and moving to locations within city limits that offer greater choice and convenience.

There is a burgeoning call among investors and artisans to approach architecture and design from a holistic standpoint, with a focus on constructing a home environment that is healthy, sustainable and versatile — and also, of course, luxurious. An increase in eco-sensitivity has fostered the trend toward creating harmony between outdoor and indoor environments and making choices that invite and involve natural elements into the architectural scheme of the home — for example, considering things like the placement of doors and windows so that natural light can be optimally utilized.

Luxury home buyers have been eager to use paint colors in their home that strike a balance. Bold hues in tandem with neutral ones in the same room add dimension and charm. Geometric patterns on the wall beautifully conjure nature and organic life. Plants and other natural elements blend with man-made pieces to lend harmony to the landscape. Materials like wood, natural pigments and terra cotta combine to let the outside in and vice versa. A new attention to the balance between masculine and feminine elements and energies has also contributed to this trend — dark tones, striking patterns and heavy leather are mixed with light colors, clean lines and soft, subtle fixtures.